Does this sound like you?
You easily feel overwhelmed by crowds, large stores, or chaotic environments.
You are sensitive to loud noise
When you are with someone who is sad, angry or displaying strong emotion you can't help but feel their emotions as if they were your own.
You are emotionally sensitive and take to heart what others say.
You often connect more with animals than with people.
It is difficult for you to hide your emotions from others.
You sometimes feel emotions that seem to come out of nowhere. You feel anxiety, grief, anger or sadness that does not seem to be coming from your current thoughts or situation.
You are negatively affected by electromagnetic frequencies.
You are physically sensitive to chemicals, fragrances or allergens.
You have dreams that come true.
You avoid conflict with others including confrontations and arguments.
Once you are experiencing a deep emotion it is difficult to shake it off.
You are moved by beauty, art and nature.
You easily go into flight or fight mode.
You wish you weren't so sensitive.
If you answered yes to several of these, you are likely energetically "sensitive".
We are all energetic beings, and some are more sensitive or aware than others. Some are what I call a "Highly Sensitive Empath" (HSE).
Your sensitivity can easily lead to overwhelm, depression, anxiety and physical pain.
Even though being sensitive can be difficult at times, there is also a gift of greater intuitive abilities.
Your Gifts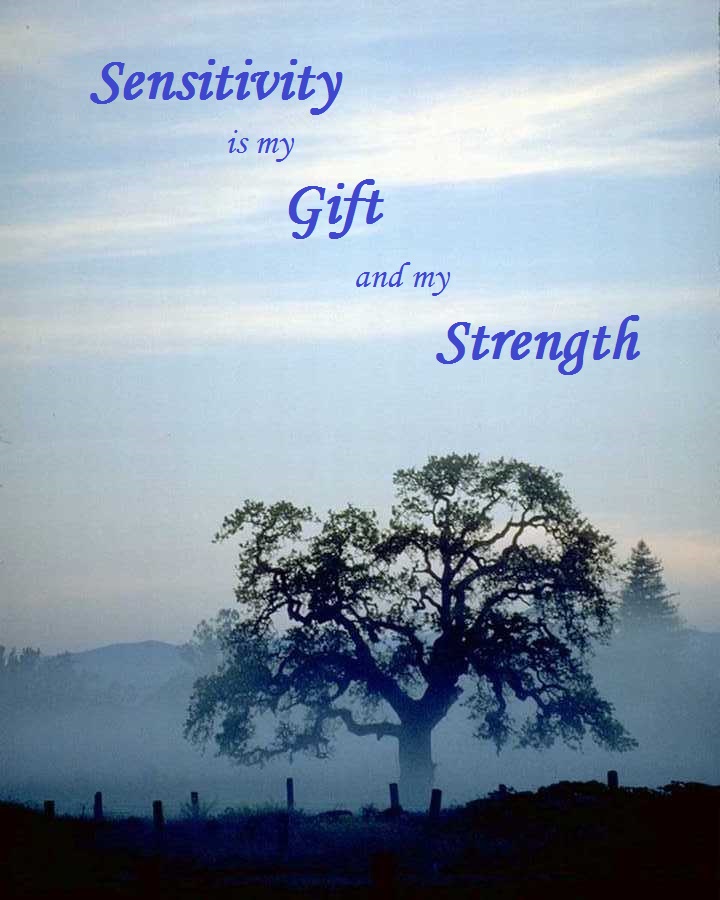 For HSE's, the veil (or doorway) to the Spirit dimension is often much thinner than you realize. You can more readily access your intuitive and psychic abilities than others. This means it's easier for you to communicate with animals, spirits and your own guides. HSE's can also be powerful healers. But if you don't understand your sensitivity, you can experience struggle and pain, both physical and emotional. Once you begin to see the gift and learn to use your abilities your sensitivities give you greater insight, clairvoyance and power in the energetic world.
I invite you to explore with me the power and beauty of your sensitivity in a fun, safe and supportive environment.
Let me share with you how I have learned to harness this gift and live a life of abundance, ease and connection with animals and Spirit life.

This program will support you if…
You are energetically sensitive and want to learn how to feel more at ease with your sensitivity.
You feel stuck in your life or as if you are going in circles and not moving forward.
You want to use your intuitive abilities to connect with animals, your soul, and your guides.
You are ready to embrace your power and live from a place of abundance and grace.
Here's just some of what you'll learn in this 6-week online class:
Week 1 – Recognizing Your Energy and Power
The keys to understanding the world of energy
Why your energy gets hijacked by others and how to stop it from happening.
A unique exercise to show you where your energy field is…yes you will see the border of your field and learn how to send it out, bring it in and ground it.
Week 2 – Releasing what isn't yours
The 5 signs you have unhealthy energy attachments (these drain you on a daily basis)
Why you create those unhealthy attachments and how to dissolve them (this helps depression and anxiety).
How to recognize the 4 Energy Vampire roles (so you can avoid them and NOT become one)
Week 3 – Re-energizing
My step-by-step process to keep your energy field clear (this will keep you from going back into overwhelm and chaos)
My guide to radical self care and resources for the HSE (I've been learning this for years and I'm sharing all the good stuff with you).
Week 4 –Reclaiming your gifts
Why quieting the mind is not the most important channel to your intuition
Learning to harness the power of your empathic gift style (we each have one)
How to Discern between Ego and Spirit (you don't need to doubt what you hear anymore).
Week 5 -Reconnect with your Guidance… your higher self (soul), Spirit Guides and Animals
A simple three step process to receive intuitive information from animals, your spirit guides and your Soul.
Why working with your Guides is probably the opposite of what you believe (this surprises everyone).
4 ways to access guidance when you're not good at meditating (you really don't have to become a Swami or Yogi).
Week 6 – Refueling your future with Grace
The keys to creating what you truly want from your life
A simple exercise to discover your purpose (yep only takes about 20 minutes and works).
Why what you "want" is keeping you from it…and how to do it different.
Learn at Your Pace
I've put this program together in a format that will allow you to learn at your pace. (I won't overwhelm you because that's the last thing you need).
6 Teleclasses with personal Coaching
Each week we'll have a one hour teleclass (you call in on the phone like you did for my free call) where you will learn techniques and strategies to move you forward and get personal coaching from me on our call. All calls will be recorded so if you can't make a call, you can listen later.
2 Emails each week
You will receive two emails from me each week to help you stay engaged and learn more about managing your energy and embracing your gifts. Enough to be helpful but not so much that you are overwhelmed.
A Private Facebook Group
You'll also have access to a Private Facebook group just for participants. If you've ever been part of a private Facebook group with like minded, motivated people then you know how remarkable this experience is. If you haven't, you're in for something special. You'll get additional support from me, as well as the other awesome participants, and experience a synergy that is unlike anything you've ever had in a group. The healing and momentum created when a group of people come together with the intention to illuminate their lives and embrace their gifts is life-changing. It creates a supportive, healing environment where limited beliefs dissipate. The benefits of being part of a transformational support group like this can't be underestimated – it's always what I hear from clients in my classes…connecting with others with similar sensitivities and viewpoints is priceless.
Access to all materials and teleclass recordings in one place.
You can download or view as your schedule permits.
Like you, I am a Highly Sensitive Empath.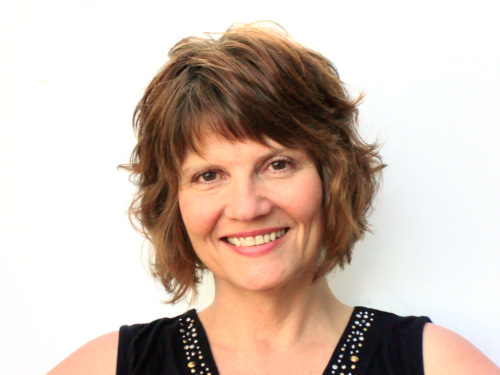 For most of my early adult life I experienced feelings I didn't understand. Going to the zoo was overwhelming and sad. I wanted to volunteer at an animal shelter but couldn't because the anxiety and sadness I felt was overwhelming. Being in large crowds made me claustrophobic…I wanted to run. I also noticed some people literally sucked the life out of me. All of this was on top of buried memories of a horrifically abusive childhood. I was diagnosed with chronic fatigue and fibromyalgia. I had to go on disability from my job because I didn't have enough energy to work full time. In my early thirties I began to unravel the buried memories of abuse and started to heal. This led me on a spiritual path with many teachers and my own Spiritual guides to lead me. I learned I was sensing and absorbing the energy and emotions of people and animals. I took on their energy making me physically ill. It was a difficult time…but it also opened up my world.
My teachers showed me that there was an upside to this sensitivity. Yes, I could feel everything…but I could hear and know too. I remembered I could communicate with the animals and spirits. I was able to release the physical illnesses and find peace. I left my job to work full time as a professional animal communicator. I've created a great life doing what I love. As I began teaching animal communication I discovered that the students that were "naturals" like me were also sensitive. Through observation and experimentation I began to see HOW my sensitivity was intensified by some of my actions and how I could also reduce it.
Since 2004, I've been teaching Highly Sensitive Empaths like you how to connect with animals, how to manage their sensitivities and how to access their guidance. I've learned some of the best techniques and strategies to help people learn quickly and easily so they can open up to their intuition.
I'm on a mission to support Highly Sensitive Empaths to overcome their challenges and embrace their gifts because frankly, the world needs us.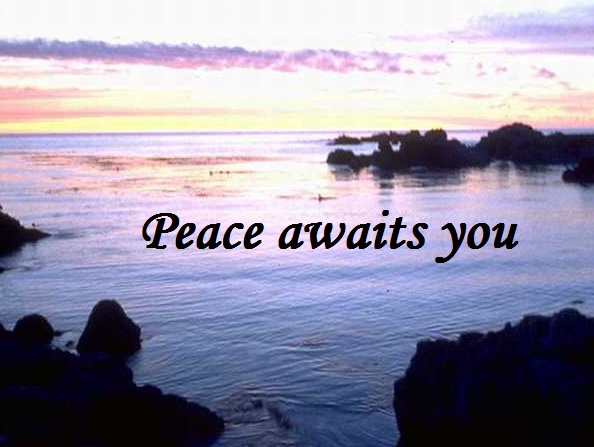 If you always do what you've always done… you'll always get what you've always got.
Are you ready to finally master your energy so you can have more peace in your life?
Are you ready to learn how to hear the whispers of your Soul and make decisions from a place of quiet confidence?
Would you like to embrace your intuitive gifts so you can hear animals, spirits and your own guides?
Then join me March 25th, 2014 for Phoenix Rising, Illuminating the Gifts and Overcoming the Challenges.
Participating in the program is like taking my Phoenix Rising, Animal Communication and Spirit Guidance 101 classes all in one neat package. The value of the classes plus the personal support is well over $800. But because of technology, I can offer it to you and still provide lots of personal support for just $397. It is six weeks of proven energy management techniques, inspiration, learning, growth and fun.
Say goodbye to the rollercoaster of energy drainers.
Say hello to Magic in your life.
You can do this. You are ready. I'm here to support you.
Registration is now closed. Enter your name and email below to be the first to know when the class opens again.
Guarantee
If after the first two weeks you don't feel this class is meeting your needs or expectations, I will give you a complete refund of your money.
Questions? Email me at wendy@wendywolfe.com.